Keith is one half of the hard-working couple that own and operate Freedom III. He alternates between driving Freedom III and being head chef, cooking and preparing all the delicious food that is included on the Freedom tours. Keith has a varied history from owning and operating restaurants and fish and chip shops in Hervey Bay and abroad through to working in a local post office. He loves meeting new people but we would like to warn you, he is a Kiwi with a bit of a crazy sense of humour.
Sue is the other half of the heart of Freedom III. Sue manages the other aspects of the business, from managing bookings to organising advertising and making sure everyone gets paid on time! Sue also helps out Keith by preparing other aspects of the beautiful food for onboard trips. Before getting involved in whale watching and other sports on the water, Sue used to look after children as a primary school teacher. No doubt you will speak with Sue on the phone, so please say hi!
Jacko has become a little famous of late through an interesting scene on Sunrise with the weather-girl, Edwina Bartholomew… be we won't spoil the surprise. You can ask him all about it onboard when he plays crew member during the whale watching season. Jacko is an avid fisherman so occumpanies a lot of the fishing charters run on Freedom III. Jacko has a wicked sense of humour, so if you see him about throw a joke or 2 his way and see how you fair.
Billy joined the Freedom Whale Watching and Charters crew in 2013 and has been a welcome addition to the hard working bunch. He is an avid sportsman which enables him to get around onboard the boat when it gets a little rough… which is also great as it means all our customers still get their scones and profiteroles delivered at morning tea time! Billy is also super friendly and will help wherever he can, so if you have a problem on board call for Billy to save the day!
Will is an occasional crew member for Freedom III and he's always available when they need him. Will has been working as a crew member on and off for Freedom III since its inception in 2010 and is a natural on the water after growing up around boats and the water. On casual fun days out on the water you can see Will performing backflips off the roof of Freedom into the ocean or doing super-fast doughnuts in Freedom's little inflatable tender boat.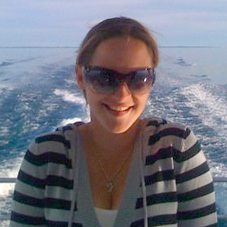 Jen manages the Freedom website and also designs all their brochures, signage and advertising. She also occasionally works onboard when she gets a chance, so make sure you say hi if you see her! Jen owns and runs her own freelance graphic and web design company called Jen Mulligan Design and juggles a full time job on top of all that. She tries to help out Freedom III whenever she can and loves to get out on the water and see the whales as much as time allows.